Celebrations
Celebrating seasonal occasions and festivals gives opportunities to share a convivial time with work colleagues
At Trinetra we have festive plans, contests to ensure that entire company celebrates big festivals together. Celebrations in workplace will always be an enjoyable break from the regular routine for an additional morale booster.
The celebration goes without saying that festivals are a magnificent time to build friendliness and encourage employee bonding, in particular between various teams and departments. Such celebration activities will always have been great, because such events help overcome the hierarchies.
With a well-thought out festive agenda, we have celebrated many and yet more to come…this serves the purpose from promoting intra-organizational bonding to motivating employees and having fun celebrations.
COIMBATORE VIZHA Celebration 2019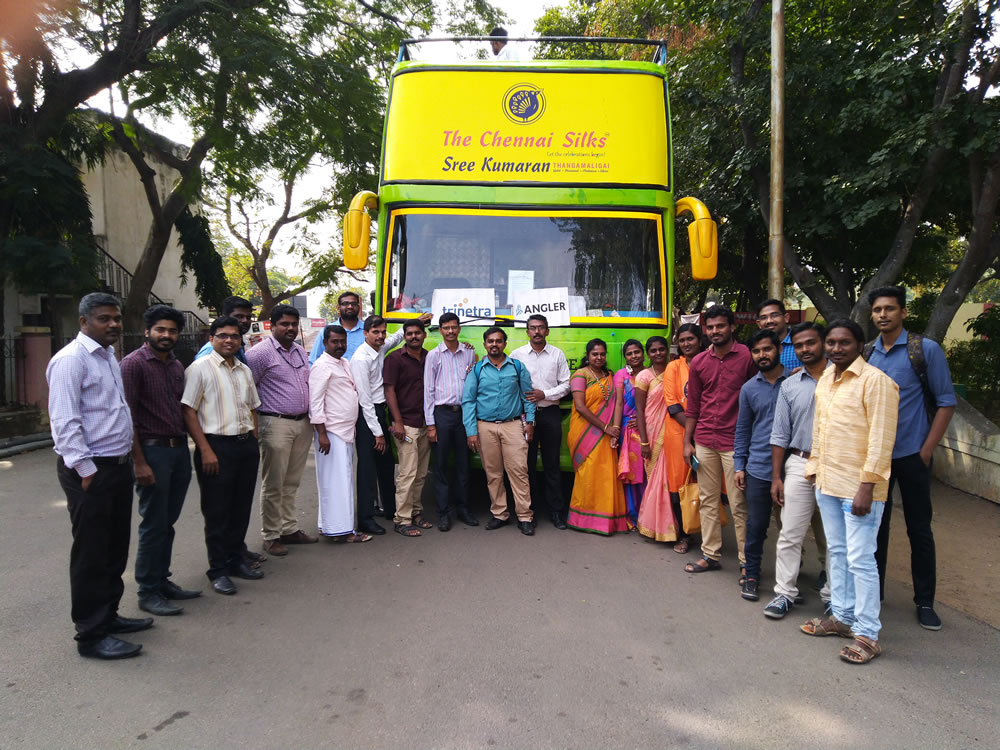 New Year Celebration 2018
New year celebration in Trinetra. A great start for the year ahead!!