Overview
We @ Trinetra adapt to industry-leading mobile & web technologies to bring you the highest quality of Mobile field force solutions in real time.
Once Trinetra iWay Mobile App is downloaded & installed, relevant information from the app will be transmitted in real-time over GPRS to our cloud servers. The authorized users will have access to login and view data on a web-based cloud platform integrated with digital maps.
Mobile application for workforce management has features like Dashboard, Schedule Management, Monitor, History, Landmarks, Alarms & more. Intelligent reports are available for analysis and decision making.
Applications for Trinetra mobile app
Sales Team Management
Performance Management
Client Profile Management
Mobile Order Management
Product Sales Analysis
Reminder Mechanism
Instant Feedback
Sales Activity Reports
Custom mobile app development & Integration can be done including
Customer/Dealer Sales visit details
Review Inventory
Enable order placement in real time
Updated visit reports
Record answers for Survey questions & Much more
Integration with other ERPs / any third party software
Key features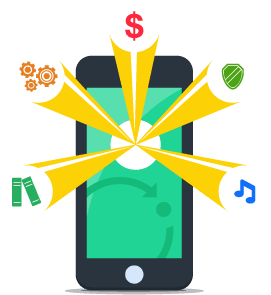 Schedule Management
Alerts & Notifications
Landmark and Geozone
Powerful & Intelligent Reports
Configuration
Benefits
Reduced operational cost
It reduces the infrastructural cost of the company as many of the employees work from different locations. Moreover, the enterprises may have shared workspaces for the employees whenever they are bound to attend the workplace
Mobile application offered by Trinetra will improve business benefits and get real-time insights about mobile workforce team. For more details visit www.trinetraiway.com , an exclusive platform for Mobile field force solutions