Overview
IoT has evolved from the convergence of wireless technologies, and now Internet of Things (IoT) is an ecosystem with connected physical objects that are accessible through the internet. The embedded technology within the objects helps them to interact with internal states or the external environment, which in turn helps in making better decisions.
Trinetra's IoT Application
In Trinetra we adapt IoT solution and deploy our valuable services widely for.,
Smart City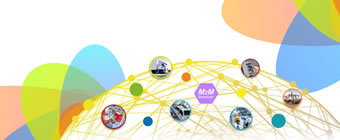 M2M Solutions
GPS Vehicle Tracking solutions providers find many use cases; Internet of Things will turn out to be the lifeline of the future fleet management industry. An IoT-based fleet tracking system in its way is more efficient than a traditional vehicle tracking system. If you're into transportation industry, you should definitely think about upgrading old systems with integrating Trinetra.
IoT in Fleet Management
IoT's role in fleet management is crucial, it all starts with sensors and devices embedded in the vehicles and the data they are capturing. Depending on the type of requirement IoT helps to track and monitor vehicles with the appropriate locations & relevant information.
How it works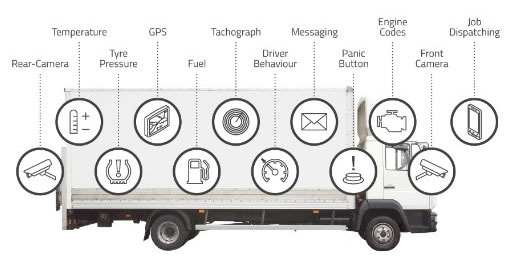 Internet of Things in fleet management focuses on 3 main technologies
RFID helps to control and identify things while GPS and OBD II's make it possible to obtain real-time information on routes, vehicle maintenance and driving conditions.
Key Challenges
Fleet tracking
Monitoring & assistance in fleet maintenance
Reducing downtime
Getting information on fuel usage, speed, or mileage
Compromised fleet safety
Getting updates regarding shipment or delivery
Features
Track, locate and get current vehicle data
Map-based, interactive visualization
Built-in KPIs for fleet utilization, availability, fuel costs and policy violations
Improved ETA Predictions and Reduce Vehicle Downtime
Vehicle on-board status data to detect liabilities and diagnose alerts
Contextualized visibility and notifications on the mobile app
Instant notifications when vehicle movement violates & geo-fence boundaries
Monitor vehicle idle-time to reduce fuel costs and complete trips faster
Benefits of IoT in Fleet Management
Real-time connectivity
Centralized function and performance management
Predictive information for preventive action
Drive progress and reduce operating costs
Data security
Streamlining and optimizing networks
Industry leading solutions for easy integration
Capturing and sharing critical insights
Enhancing Reactivity and Resilience
Agile and adaptable business strategies
Stay smart, stay with Trinetra and build your future in the Internet of Things.