Providing Effective Solutions for Cold Chain Logistics
Refrigerated vans and reefer trucks transport valuable and perishable cargo. Effectively managing a fleet of refrigerated vehicles presents its challenges. Fleet managers must maintain precise control over each vehicle's location and ensure strict temperature compliance.
In the cold storage industry, safeguarding the cold chain is paramount. Trinetra offers a web-based fleet management solution designed to measure and manage temperatures inside refrigerated vehicles efficiently
Challenges Faced in Refrigerated Truck Tracking System
Temperature Control: Maintaining precise temperature levels to prevent spoilage.
Route Optimization: Efficient planning to reduce transit time and energy usage.
Fuel Theft: Fuel theft can be a significant issue, affecting operational costs and profitability.
Goods Preservation: Over time, transported goods can experience wear and tear, resulting in losses.
Customer Visit Reporting: Providing accurate reporting about customer visits is crucial for maintaining transparency and trust.
Security: Preventing theft of high-value perishable goods.
Real-Time Visibility: Ensuring timely responses and better decision-making.
Cost Management: Efficiently controlling fuel, maintenance and operational expenses.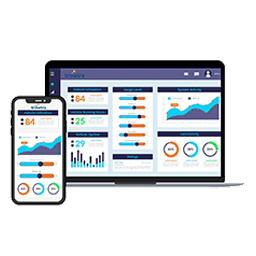 Ready to explore Trinetra in action?
Are you facing similar challenges? Trinetra offers a complete solution.
Solutions Offering
Trinetra Wireless provides a comprehensive Cold Storage Refrigerated Trucks Tracking System designed to overcome these challenges:
Real-Time Monitoring: Keep tabs on your refrigerated fleet in real time.
Location Insights: Receive timely location information for each reefer vehicle.
Temperature Control: Monitor temperature status even during door openings and closings.
Temperature Alerts: Get immediate email or SMS alerts for temperature violations.
Ongoing Updates: Continual temperature updates at regular intervals.
Efficiency Boost: Identify and rectify logistical inefficiencies.
Customer Transparency: Provide customers with real-time consignment tracking.
Maintenance Optimization: Efficiently schedule fleet maintenance and dispatch.
Data-Driven Reports: Gain valuable insights with intelligent reports on fleet utilization.
On-Time Deliveries: Ensure the timely delivery of goods to enhance customer satisfaction.
Benefits
Implementing Trinetra Wireless' Cold Storage Refrigerated Trucks Tracking System offers numerous benefits to businesses in the cold chain logistics industry
Increased Cargo Security: Safeguard your valuable cargo and prevent theft, loss, or spoilage.
Enhanced Safety and Productivity: Improve safety and productivity across your fleet.
Improved Customer Service: Deliver exceptional customer service with real-time tracking and timely deliveries.
Reduced Fuel Costs: Optimize routes and reduce fuel costs for a more efficient operation.
Extended Vehicle Lifetime: Prolong the lifetime of your vehicles through efficient management.
Fresh and Cool Perishables: Ensure your perishables remain fresh and cool throughout their journey.
Trinetra Wireless is committed to revolutionizing the cold chain logistics industry by providing cutting-edge solutions that address the key challenges faced by businesses in this sector. With our Cold Storage Refrigerated Trucks Tracking System, you can ensure the safe, efficient and compliant transportation of temperature-sensitive goods, ultimately leading to improved profitability and customer satisfaction.
---